Intro
In words of the world-famous Coco Chanel: «Every woman must have a little black dress». It's Chanel who made the little black dress (LBD) a fashion staple that we recognize it as today. After it's first appearance in American Vogue at the beginning of the twentieth century this type of dress became more and more popular as the years went by. Throughout decades, the LBD was altered by various brands and designers, however, it's iconic status remained untouched. You can wear it to work, for a date, to big celebrations and different glamorous events – in every case your fashion taste will be considered immaculate. But what the little black dress was like originally? How to choose a proper style for your occasion? What type of an LBD will look the most flattering on your figure? To answer these questions, we complied this concise guide.
Classic little black dress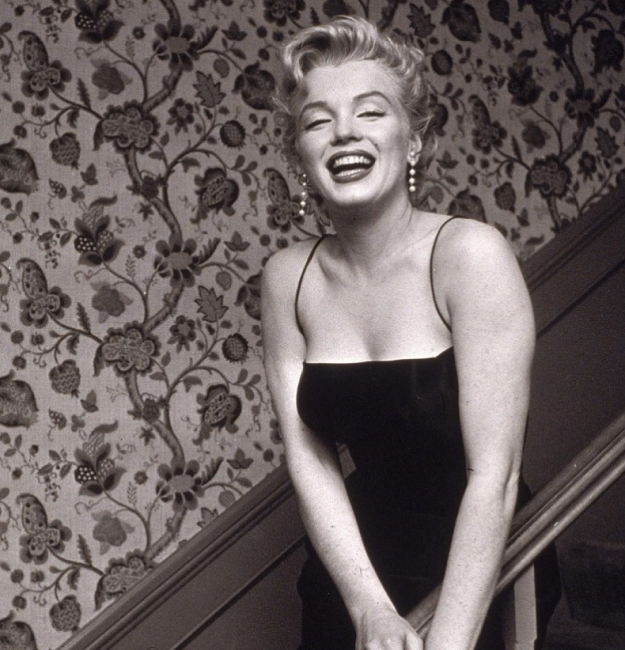 The original LBD was created in the early twentieth century by an already famous at the time French designer Coco Chanel. This style included long sleeves, a high neckline, and a straight-cut silhouette with a low waist – it was very simple, making it a great base for an elegant outfit. That is exactly why the piece is always referred to as «little» due to its' minimalism and seeming lack of effort. The French public was not too enthusiastic about the design at first as black color and lack of detailing was associated with low income. However, with time the LBD became widely popular among different social groups of women – the richer public had fallen for Chanel's authority and popularity and women with lower incomes were excited to buy something that is considered fashionable for an affordable price. In 1926 Chanel created a look that combined the little black dress with delicate white pearls. It is still considered the most iconic LBD outfit and is worn by regular people as well as celebrities.
LBD for every type of figure
Body types can be divided into a few categories: hourglass, pear shape, triangle, oval shape, and rectangular shape. Each of these figures look best in different little black dress styles. If you have an hourglass body type with voluptuous hips, a bigger bust and a narrow waist, you should pay attention to dresses that hug your figure and accentuate your curves. Women with pear-shaped figure (smaller waist, defined bust, hips that are wider then the chest and shoulders) might want to look into silhouette LBD's with asymmetrical neckline or off-shoulder sleeves. Such features will help to make your figure more visually proportionate. The triangle body shape is characterized by having beautiful broader shoulders as well as narrower waist and hips. Little black dresses with longer sleeves and V-style necklines are the most flattering on this body type. You might also want to pay attention to LBD's with more detailing on the hips as they will assist in creating a more proportionate look. Girls with a defined bust, narrow hips and petite arms and legs most certainly have an oval body shape. Dresses with A-type silhouette or fuller skirts are the best pick for women with this figure. Along with low necklines and detailing in the chest area, these features will help you make your figure appear more balanced. If your shoulders, hips, and waist are similar in width – you probably have a rectangular body type. To flatter such figure you want to pick a little black dress with a pleated full skirt or A-line dresses.
Black shirt dress
Modern designers created various beautiful alternative designs of an LBD, and the black shirt dress is a perfect example of that. This style of dress is reminiscent of regular buttoned downs – it also has a row of buttons in the front. Frequently, such dresses have long cuffed sleeves.
This type of an LBD is a great choice for an everyday wear due to its' casual look and overall comfort level. You can wear this for meeting with your friends at a café, having a nice walk through the park on the weekend or going to the office when you are feeling extra cheek.
Various brands create different versions of this dress, so you will definitely find the best one for your exact body type.
Little black dress with a beautiful neckline
Such LBD's will add an extraordinary note to any outfit! You can find such dresses with asymmetrical, V-shaped, off-shoulder, and low-cut straight necklines. Each of these styles will be a great base for an elegant look with a hint of spice.
Little black dresses with interesting necklines will look especially gorgeous on women with a pear-shaped figure, drawing attention to their beautiful collarbones and petite shoulders.
Little black dress with corset
If you want to feel like a true femme fatale from a James Bond movie – the little black dress with a corset is the best call! The corset will accentuate your waist and define your bust, making you look fresh off the runway. This detail will add a cheek note to your look and will look particularly great on women with an hourglass figure. No matter if the corset is build-in or comes as a separate piece – the little black dress with it will definitely make you the best dress in the room!
Little black dresses for a special occasion:
For wedding, bridesmaid, prom – for such celebratory occasions you can totally go all out! Choose a gown with a full long skirt to live your goth Cinderella dreams or pick a sexy backless dress to bewitch everyone in close proximity. Just remember to ask the bride or those in charge of the celebration if the black color is appropriate – after all, not everyone has that Chanel vision on it;
Date – for a romantic meet-up choose an LBD with a beautiful low neckline, fluffy sleeves or skirt. Such elegant features will your partners eyes glued!
Party – while choosing a perfect little black dress for a party, you must remember that you will probably need to move and dance a lot, so pick a dress that you will feel not only beautiful, but also comfortable in. A very stylish variant is a smooth slip-on dress or a tight mini;
For the office – when it's time to get professional, you must make sure that your outfit is impeccably concise. A little black wrap dress is the best option for such outfit. While accentuating your best parts, it will also help to hide some imperfections of your figure.
However, you must remember that these are some general tips. Each of us has their own sense of style, so only choose clothing that makes you feel your best!